A right choice of a transformable bed for a teenager.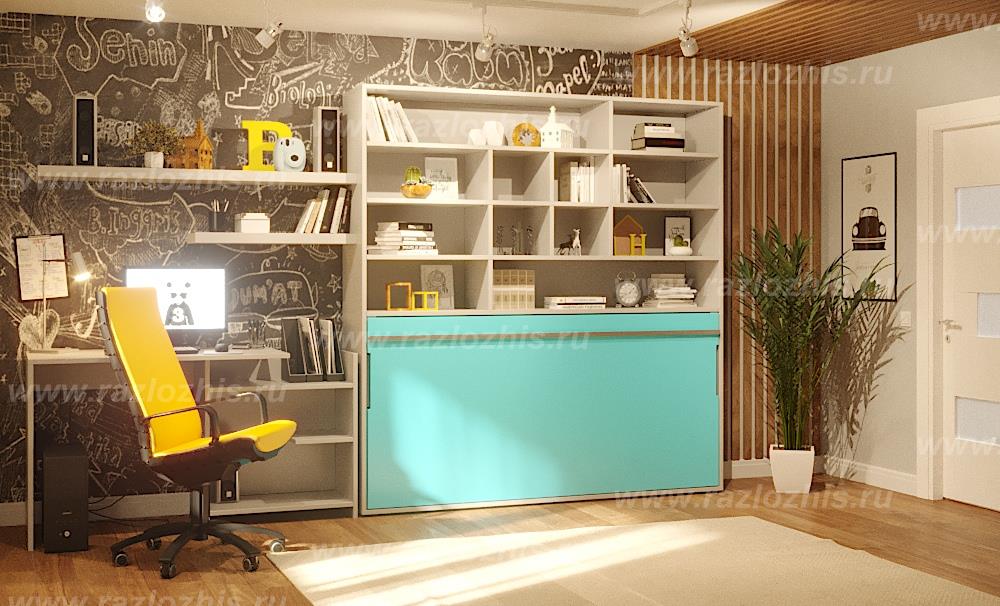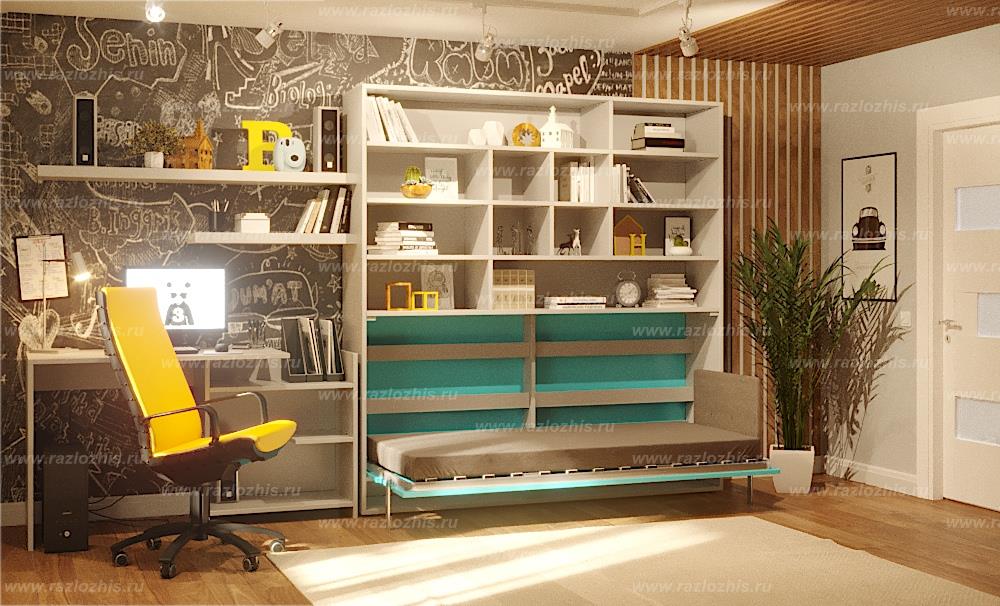 Choosing a transformable bed for a teenager, you should carefully think over, for it should satisfy you for a long time, be convenient and functional. Currently the optimum solution for a teenager room becomes a transformable bed that can combine several functions.
The advantages of a transformable bed
A transformable bed for a growing generation as any transformable furniture is exceptionally multifunctional and it has the following advantages:
It combines functions of several pieces of furniture, thus saving money compared to purchasing all the necessary separate pieces of furniture;
An orthopedic bedbase facilitates the right body position during repose;
Transformable furniture is safe to use;
Colour solution customization helps to beautify the dwelling interior.
Thus preferring children's transformable bed, parents can save the space, expand the small room space and provide a comfortable sleeping accommodation to their child.
Types of transformable beds for teenagers.
Children's transformable bed is a very trendy piece of furniture and it can be bought in one of the following designs:
A sleeping accommodation together with a big desk and a file cabinet;
A horizontal lift wall bed, complemented with a rack unit;
Transformable wall bunkbed;
A sofa transformable into a bunkbed.
How to choose a transformable bed for a teenager?
Most often children's transformable bed is bought for a small room to make desired comfort and cozy atmosphere, meanwhile providing everything that is necessary for a child to study and have comfortable night sleep.
Bearing in mind quite a long time that teenage transformable furniture shall be used , it is important to give serious consideration to its choice. Before you purchase, pay your attention to the following items:
The reliability of the structure
Additional side borders and ladders
Availability of an orthopedic basement
Easy use
Absence of the outward deformations and surface damages.
When there is a chest of drawers designed in the set of a transformable unit, choose the option which allows moving it. Refuse children's bed that has lacquer finish as the last can evaporate and give off an unpleasant odor.
Please remember that children's transformable furniture will serve you and your child for a long period of time and try to be cautious at your choice.