Choosing a wall bed.
Built-in transformable wall beds came into use quite a long time ago. Now there is a wide range of transformable beds of various designs that differ in functionality and price. Our company experienced specialists are glad to advise you how to choose a wall-mounted bed that you will safely use for many years.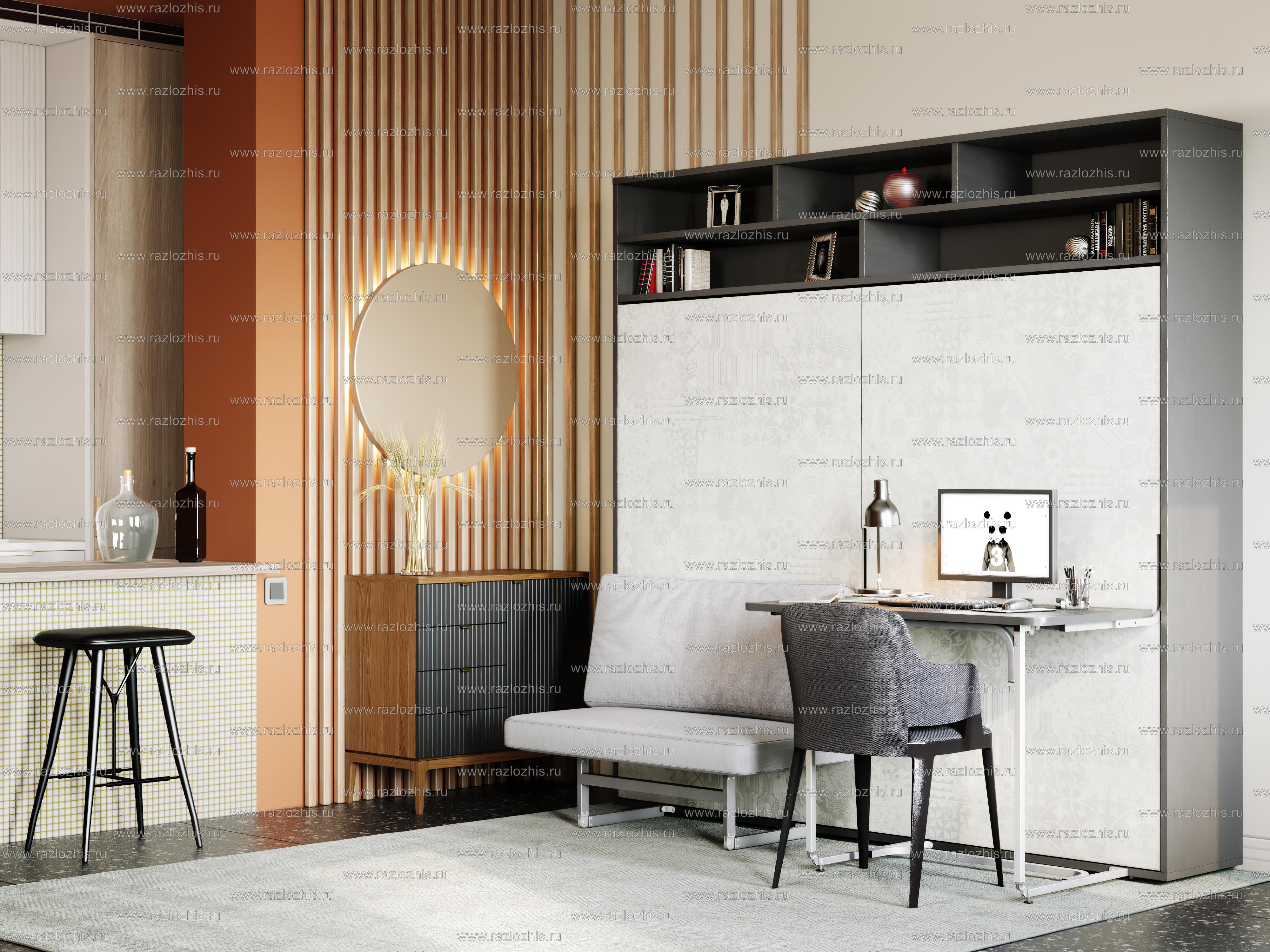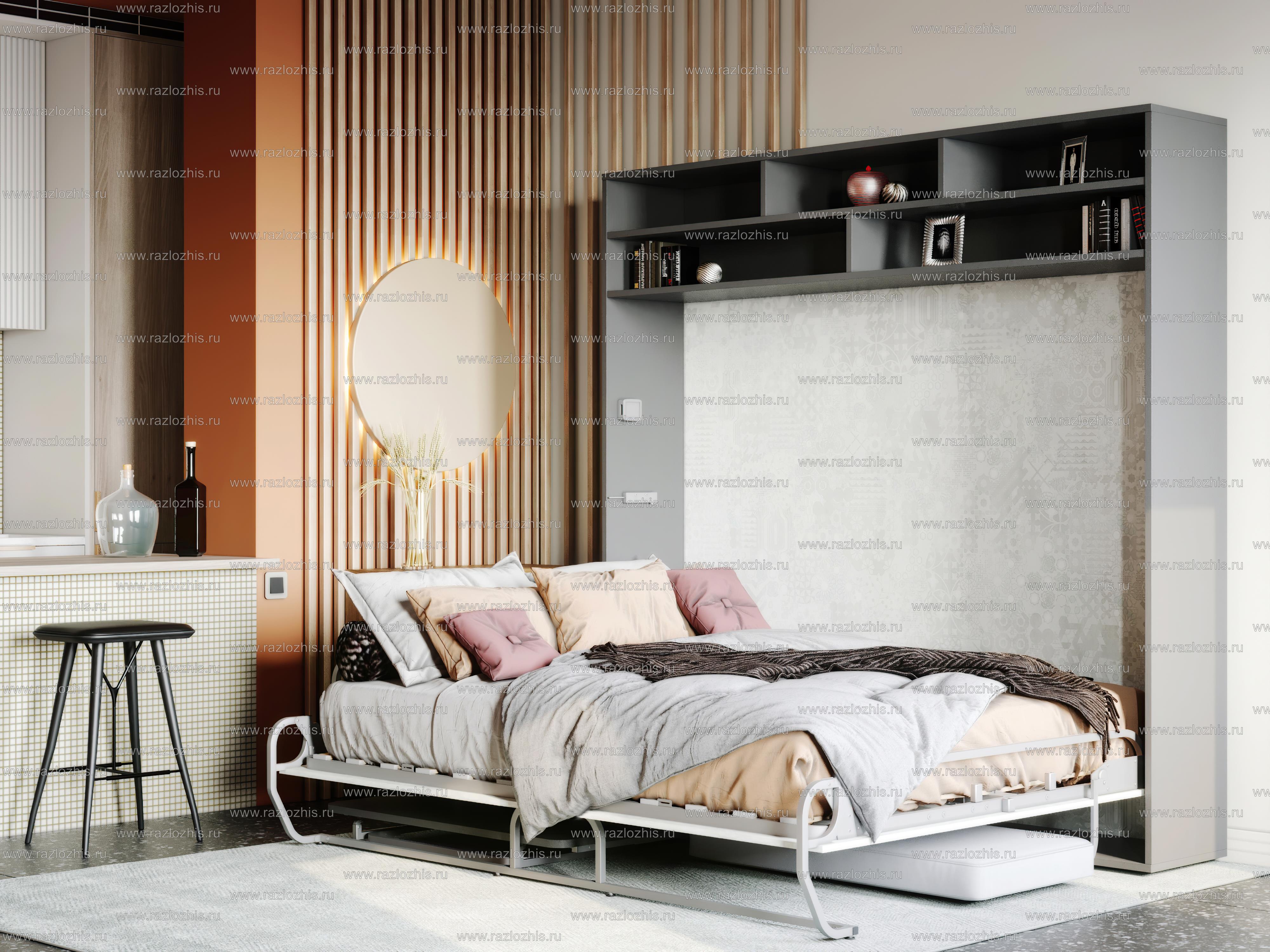 Built-in beds structure
A built-in transformable wall bed consists of the following structural elements:
Laminated particle board cabinet,
sleeping place with an orthopedic bedbase,
lifting mechanism.
The principle of use of built-in transformable wall beds is simple: in the night you sleep on a comfortable full-size bed, and in the day the bed is folded and hidden in the cabinet fastened to the wall. For convenient lifting the mattress is fixed to the bed frame with the belts. Often transformable beds can fit in the bedbase with a mattress along with complete bedding set with a blanket and pillows. Like conventional beds a transformable bed can have several width options from 900 mm up to 1600 mm, it can be either a single or a double bed.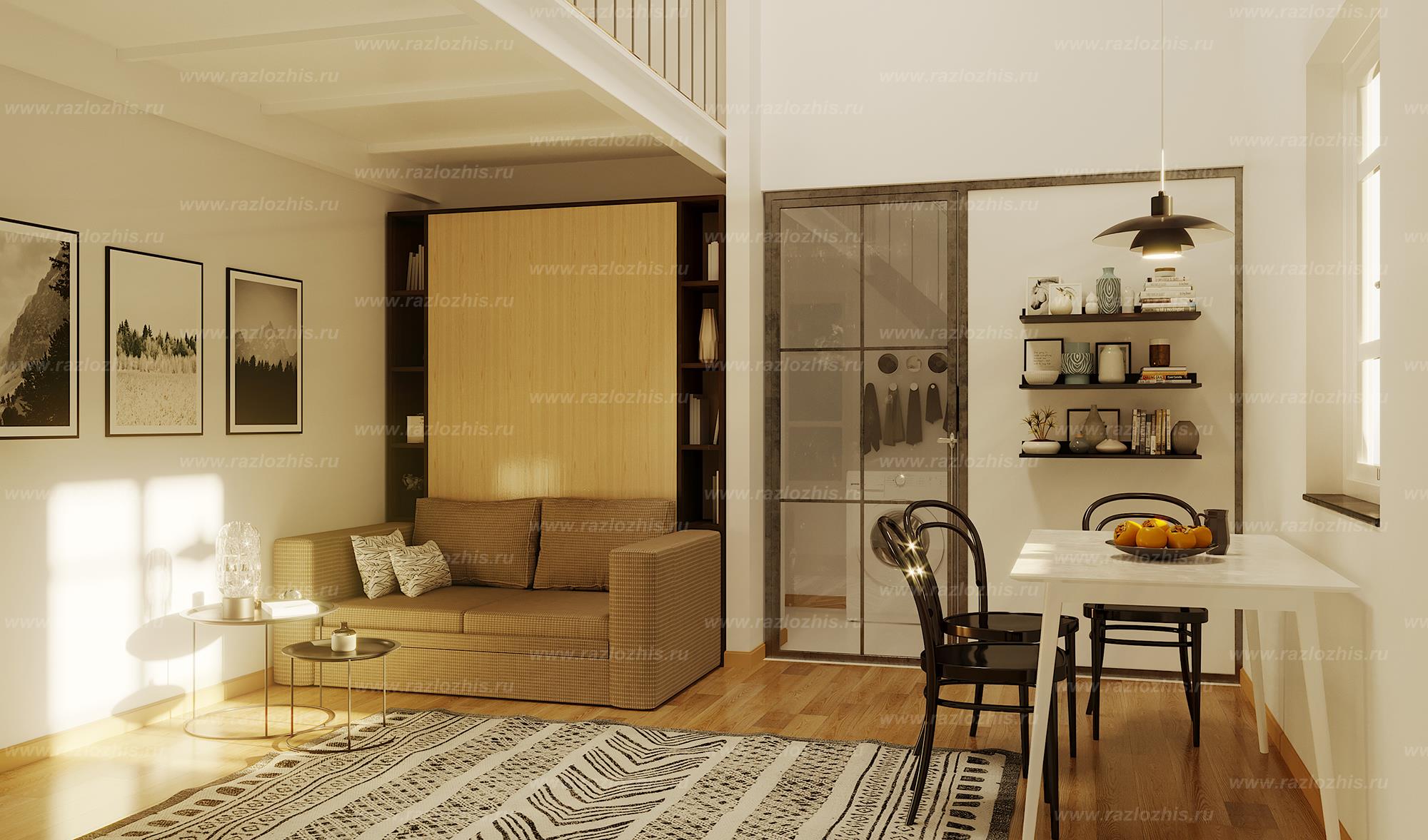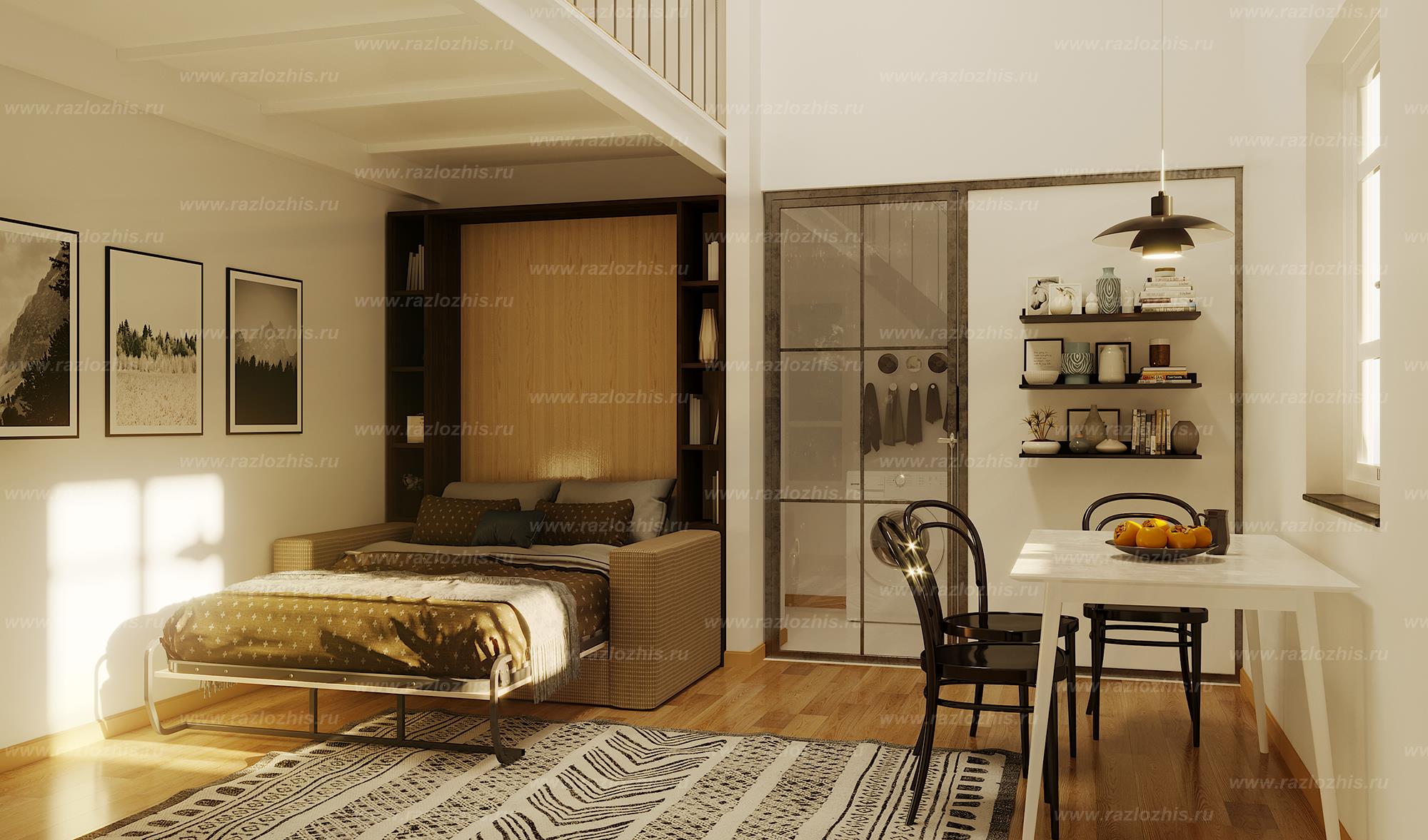 Secrets of the right choice.
To make the right choice of a built-in transformable wall bed you should know some basic secrets.
First, the folding beds can be of either vertical or horizontal type of lifting. Vertical type can easily take the look of a common wardrobe standing at the wall. Its height will make at least two meters. Thus you will be able to fit some additional units such as wardrobes and cabinets near the wall bed. Horizontal type wall beds are attached to the wall as well, yet in horizontal direction, i.e. they need more space in width and less in height.
Second, possibility of functional usage of the wall bed in the day time should be considered in advance. Most often built-in wall beds are supposed to be used for night repose and they are hardly used in the day. However there are the models with the enhanced capability. In the day time they can be used as a convenient sofa or a desk that turn out when the sleeping place is folded and hidden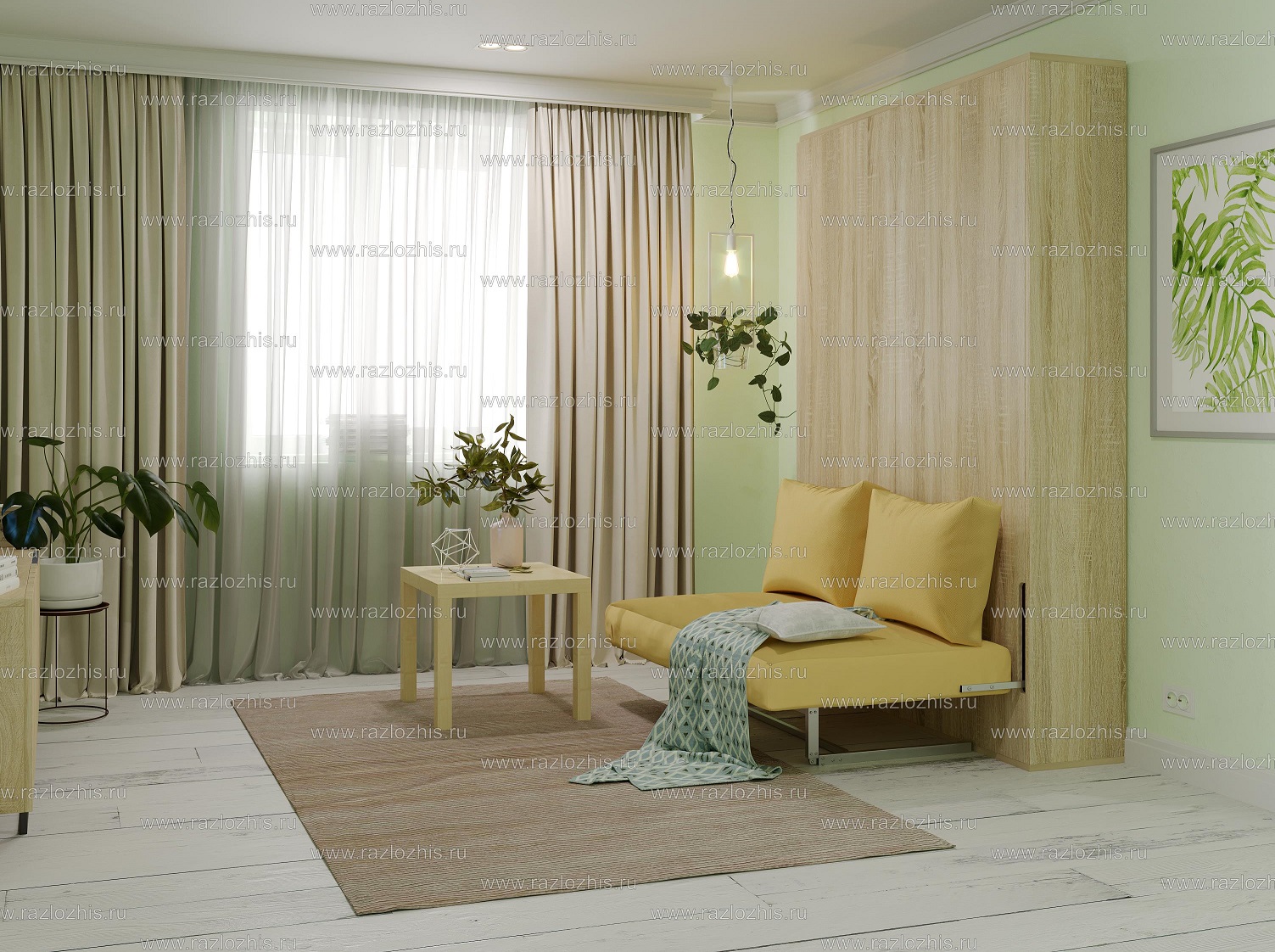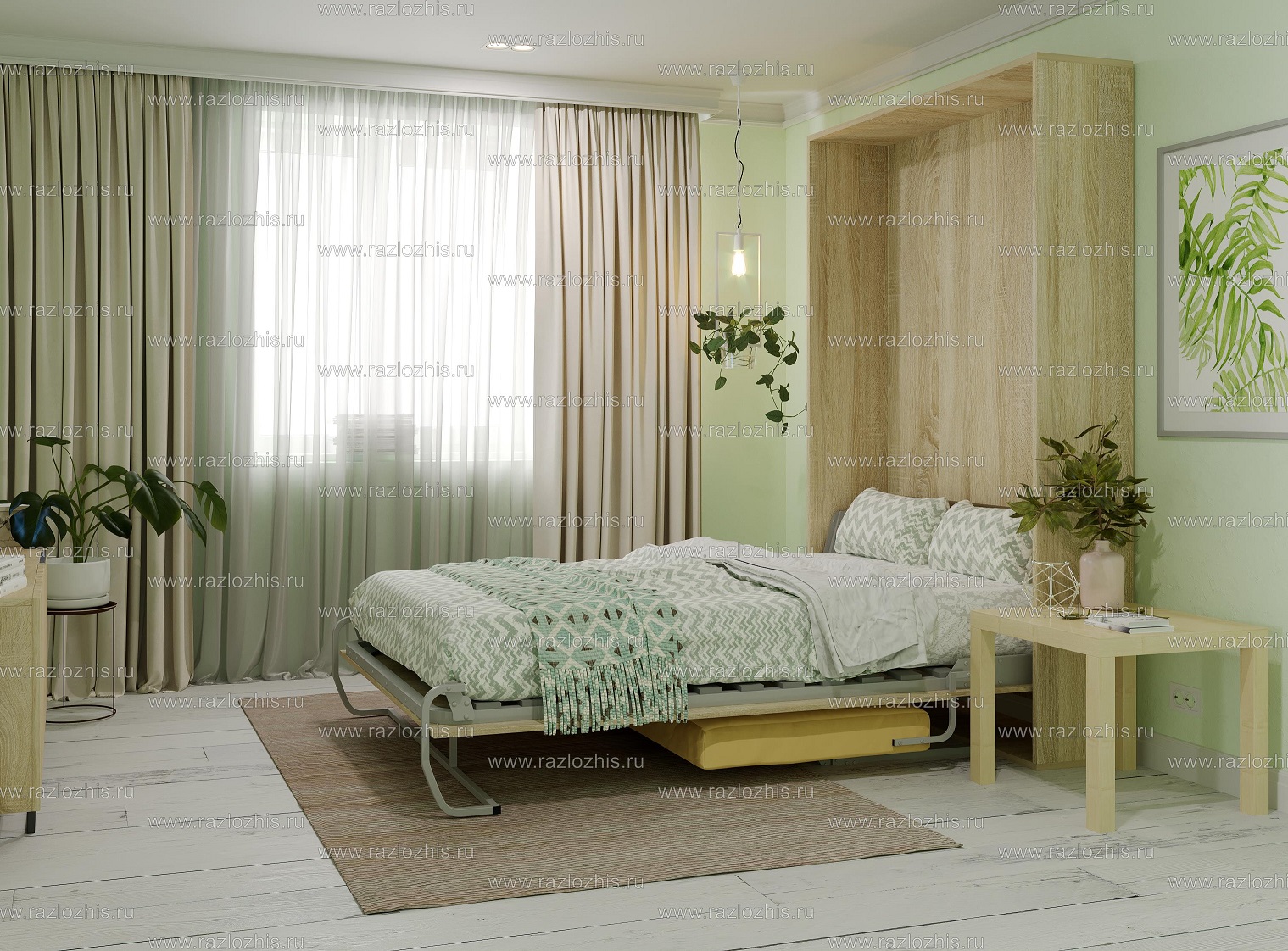 After the wall bed is chosen you have choose a comfortable mattress.Transformable beds can combine with any type of mattresses that fit the dimensions of the sleeping place and the bed lifting weight.